You are here: Home > Company > Company Profile
Company Profile
Vmax International Group (Shanghai)Co.,Ltd. was registered in 2000,in Hong Kong, China. It mainly produces and sells three product groups: 1T-45T forklift, 1T-2.5T electric stackers and electric pallet trucks, aerial work platform, container cranes and other logistics equipment; as well as 1T-5T wheel and skid steer loader products;40HP-100HP wheeled tractor series.

Vmax International Group has three industrial base in mainland China: Vmax (Shanghai) Import & Export Trading Co., Ltd., for the Group's import and export business and logistics business; the Vmax (Anhui)Machinery Manufacturing Co., Ltd., mainly produces forklifts and other logistics equipment; Vmax (Shandong) machinery equipment Co., Ltd, mainly produces loaders and tractors.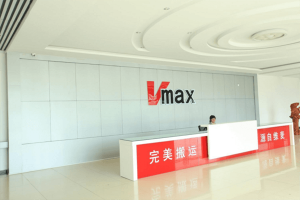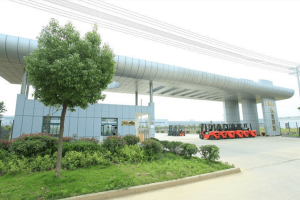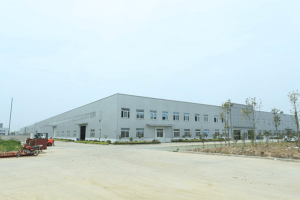 After 10 years sustainable development, the Group has entered a rapid and healthy development road. The Group has over80,000 square meters of production space and more than 200 million U.S. dollars of total assets .It has a large number of advanced equipment,such as:large-scale CNC flame plasma cutting machine,High-precision machining center, CNC drilling machines, Large Hydraulic Machine, System integrated coating equipment, as well as International advanced performance testing of product line,Equipment of measurement and monitoring of machining precision,test facilities of vehicle strengthening,which are fully guaranteed the standards and quality of our products.

The Group adheres to the business philosophe "To take green technological innovation as a motive force To create value for customers".Our products are sold to Germany, France, Spain, the United States, Brazil,Chile, Saudi Arabia, South Africa, Australia and other world more than 70countries and more than 20 domestic provinces, and the group has reached $600million sales revenue. with an annual growth rate of 30%. We have lots of customers all over the world, such as the U.S. General Motors, Volkswagen of Germany, Lafarge SA, Shell Oil , Sinopec, China Petrolem Chemical Corporation ,Carrefour ,Sharp Electronics, China COSCO, Maersk Logistics, of more over Top 500 Companies of the world .

The Group attaches great importance on technical reform and product R&D. With a group of dedicated, experienced and dynamic product development team, We can continue to launch and improve new products to meet the actual needs of customers, according to the law of development of the industry. The company has passed the international quality management system of ISO9000, CE, SGS, UL and other range of products certification. We have the excellent after-sales service system to the interests of customers to establish a good strategic partnership agencies with the agencies around the world, which fully guarantee the rapid market expansion of the Group's products.